Prevent Mazda CX-7 Issues – 2.3L Petrol Engine
Preemptive Care for your CX-7 and Turbocharger
There appear to be 2 major reasons for turbocharger failure and Mazda CX-7 issues.
The 2.3L petrol has 1) has known issues with the VVT actuator and 2) the motor runs hot.
Both contribute to turbocharger issues and can cause complete engine failure.
The VVT actuator uses oil pressure to change camshaft positions in the engine.
This provides for more efficiency in fuel economy, idle, power delivery and emissions.
But the system introduces more components and hence points of failure.
The VVT Actuator is one of those known, common failure points in the 2.3L CX-7.
If it fails, the vehicle will likely come to a stop immediately.
And when that happens, the entire engine may need to be replaced.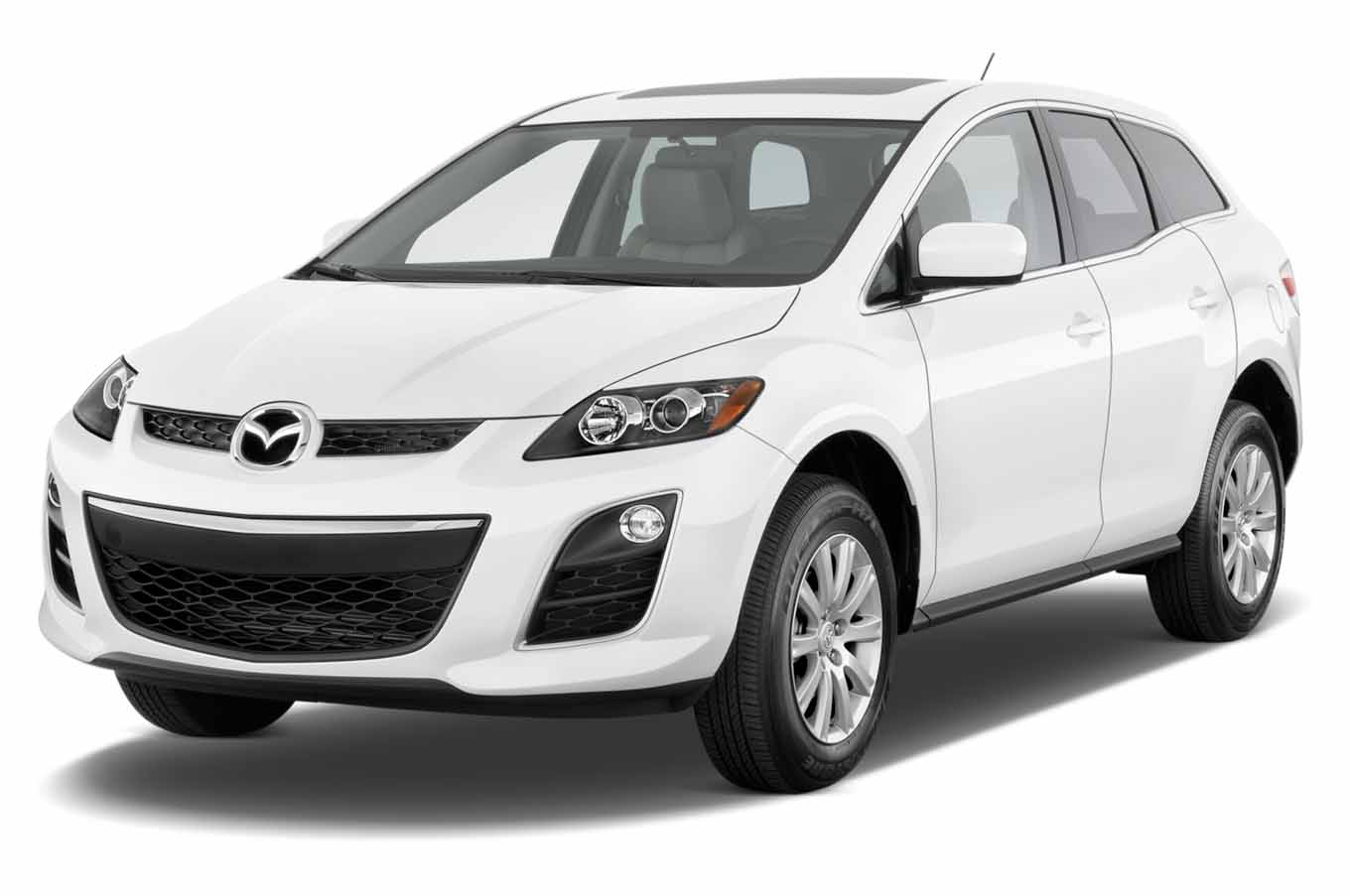 A warning sign of impending trouble, can be found if you listen to the engine noise within a minute or so from initial cold start.
If your 2.3L petrol motor sounds more like a diesel motor, have it checked with a mechanic.
Secondarily, the petrol 2.3L CX-7 has issues with sludge build-up in the oil.
Oil supply components (such as the oil feed line) create bottle necks and are hence, prone to blocking up.
Excess sludge can also be found in the drain line, banjos, oil pan and sump pickup.
Specifics to help prevent CX-7 Issues
You can read more about this in our discussion on: Mazda CX7 Turbo Problems and Solutions.
Or, read further below on some recommendations to prevent Mazda CX-7 Issues:
The key points: Servicing (oil + filter at minimum) must be regular and consistent for the petrol 2.3L Mazda CX-7:
Decrease the distance traveled and time between minor services.
Don't let time between services exceed 6000 kilometers or 6 months – whatever is shorter.
Specify quality fully-synthetic oil at service and a new oil filter.
Swap brands of oil after 2 or so services as each brand cleans the system differently.
After 2 or 3 services, have the oil pan dropped to clean the pan and the the oil pickup system.
After 4 services, have the turbo oil-feed (replaced if necessary) and drain line cleaned along with banjos.
What if you already have CX-7 turbocharger issues?
We supply very reliable, affordable after-market replacement turbos to suit the 2.3L Mazda CX-7.
We are very confident in the quality and reliability of our turbochargers.
They have double the warranty (24 Months) of the original Borg Warner units, at less than half the price.
You can find our cost-effective Direct Upgrade Replacement CX7 Turbochargers here!.
If you have any other query on matching turbo parts for your vehicle, please feel free to contact our sales support on: 0490 059 316.