1KD-FTV Injector Seal Problems Damage D4D Turbochargers on Hilux, Hiace & Prado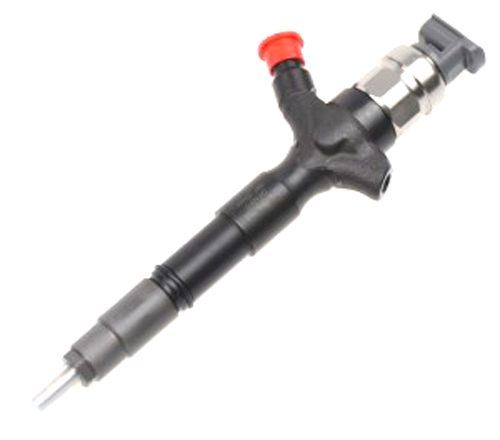 Does your Toyota 3.0L 1KD-FTV D4D Hilux, Prado or Hiace blow white or grey smoke at start-up first thing in the morning?
Do you also get a bit of a rattling noise when cold?
And is the Manufacture Date before the end of 2007?
If so, there is a good chance you have a problem with the injector seals.
How does this Injector Problem come about?
From 2005 Australia got first delivery of the Hiace, Hilux and Prado married to the D4D 1KDFTV 3.0L engine.
And until late 2007, they all came with copper injector seals.
The seals seat the injector and seal the combustion chamber
When these seals fail, excess blow-by gases re-enter the engine and mix with engine oil.
Mixing these gasses with oil carbonizes and changes the viscosity of the oil.
And when you have 'dirty' oil, the first place you might see component failure is in the turbocharger.
What are the consequences for the Turbocharger?
Turbos are prone to failure in this instance, for 2 reasons:
1) Carbonized oil can clog or severely restrict oil flow into the turbocharger oil gallery in the CHRA.
This will either cause complete turbocharger failure or premature failure.

2) "Incorrect Combustion" creates excessive carbon particulates (coking), which show up throughout the exhaust system.
Excess 'coking' will occur in the manifold and turbocharger turbine (and in the 1KD-FTV, the VNT assembly).
This will jam the Variable Vanes and hence Nozzle Ring inside the turbine housing.
Jammed vanes prevent spool up and 'dumping' by the turbo.
And as the Stepper Actuator Motor is working against the pressure of a jammed VNT lever, it will also end up damaged.
Additionally, heavy 'coking' may end up in, and sometimes create EGR Valve Problems and DPF Problems.
A worse case scenario is the lack of lubrication throughout the entire engine, causing engine bearings to seize, and complete engine failure.
This would probably occur after the turbo has failed, and likely due to blockage of the oil sump pick up.
What to do about the Injector Seal Problem?
We recommend that copper seals be replaced immediately with DLC seats/seals (which were introduced post 2007).
Change injectors every 100,000 km or so.
Get an oil change service done, and at the same time, drop the sump and check / clean the sump oil pick up.
What to do if your 1KD-FTV D4D Turbocharger has failed?
Our customers have had a lot of these 1KD-FTV Injector Seal Problems Damage D4D Turbochargers.
Mostly, we see it when the turbocharger will not develop any power, and throws a general turbocharger fault code, or a stepper motor fault code.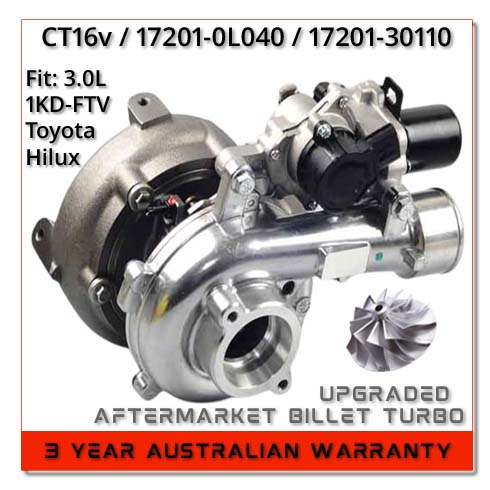 If your D4D Hilux, Prado or Hiace Turbocharger has failed, or is about to, please check out our range of standard and upgrade replacements.
Check out or Toyota Hiace Turbochargers.
Our range of Hilux Turbochargers including Upgrades.
And our Toyota Prado Turbochargers also with Upgrades.
And as always, if you need further information on replacing your 1KD-FTV Toyota Hilux, Hiace or Land Cruiser Prado, please contact our sales support: 0490 059 316.