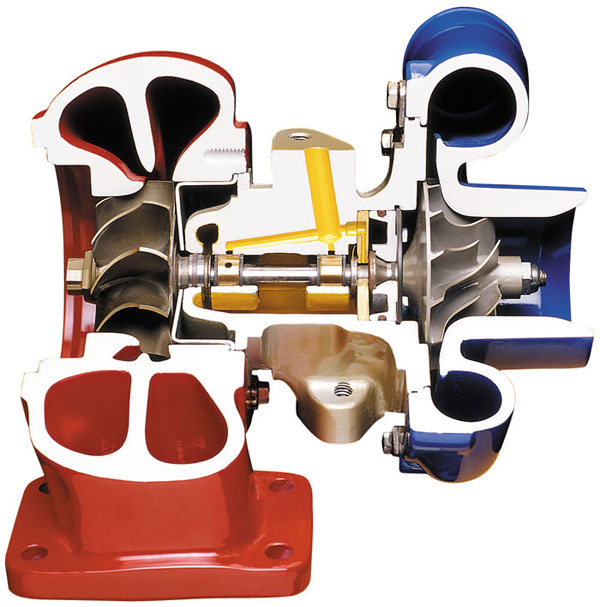 Aftermarket Nissan Navara Turbocharger
IDENTIFICATION:
There are a number of turbos available for the Nissan Navara.
Read on to learn how to identify the correct Aftermarket Nissan Navara Turbocharger. We can help with a replacement that will suit your model Navara.
The BEST way is to check for the part number on the ID plate. From here you can determine the Model and/or Part Number or OEM (Original End Manufacturer) Part Number.
The plate or tag is located on the compressor housing side of the turbo (the 'air' side of turbo). You may have to remove a covering from the turbocharger and also clear off grease for visibility.
Plate Missing or Too Hard to See?
The vehicle may be fitted with a non standard turbocharger if there are no ID tags or plates, as all the originals have tags or plates.
In such case, we advise that you email a few clear photos of the turbo to us for a visual ID.
You can find our email details in the above menu under "Contact Us"
OR
If this is too hard to see (as the turbo is still on vehicle and due to position of turbo), then go from here:
1) Does your Navara have a a factory original ZD30 3.0 Litre engine?
If so, it is probably a D22 Navara and you can find the replacement standard and UPGRADE aftermarket HT12 turbo here!
OR
2) If your Navara has a YD2.5 Litre engine, AND is also a D22 model Navara the correct replacement 14411-VM01a turbocharger can be found here.
OR
3) There are 2 common turbos available for the YD2.5 / TD25DDTi D40 / D40D (NOT D22) model Navara and you can find out how to select the correct one as a suitable aftermarket replacement here.
OR
4) Do you have a D40 2.5L YD25DDTi dCi Navara / Pathfinder MY 2010 – 2012?.
In so, it's likely you will have a turbocharger with an electronic stepper motor (black plastic box on the side of the compressor housing).
If so, the Turbocharger Model is a: BV45. A High Flow Billet UPGRADE replacement BV45 / 14411-5X01 turbo with stepper motor can be found here.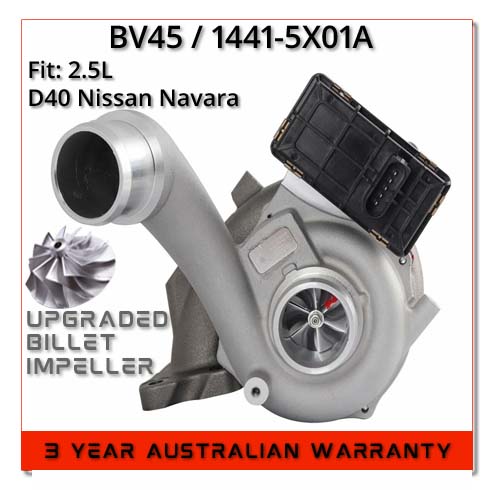 If you have other queries on matching an aftermarket Nissan Navara turbocharger to your vehicle, please contact our sales support on: 0490 059 316.