Turbocharger Stepper Motors or Electric Actuators – an Introduction
Actuator Motors for Turbochargers
Turbocharger Stepper Motor Electric Actuators move vanes inside a VNT (Variable Nozzle Tech) turbocharger.
Vanes do a similar job to a dump on standard pneumatic turbos. Being that they allow release of gasses once boost pressure has been achieved.
We are one of the few suppliers to sell both Turbocharger Electric Actuators and Turbos direct.
And we sell them either as separate units, or turbochargers and stepper motors as separate parts but discounted together.
Additionally, we have them available together as 1 unit, and flow-tested.
This enables customers to purchase either part or both together, depending on what is required to fix the issue at hand.
Stepper Motors or Electric Actuators purchased with turbo or as a separate unit, should work with little need for calibration.
In odd circumstances, calibration of stepper to turbo may be required.
Calibration is likely in the following circumstance:
In cases where fault codes relating to stepper motors or electric actuators persist after the new stepper motor or turbocharger has been installed.
Codes such as P0047 relate to electric actuators and can indicate out of range boost pressure.
Electric Actuator Calibration
By adjusting a small screw on the turbocharger (next to the vane lever), you can manually adjust the range of vane movement inside the turbocharger.
Manual adjustment of the screw and checking boost over rev range, will allow calibration to the desired setting.
You can get more information on this process and further explanation on our website by clicking here.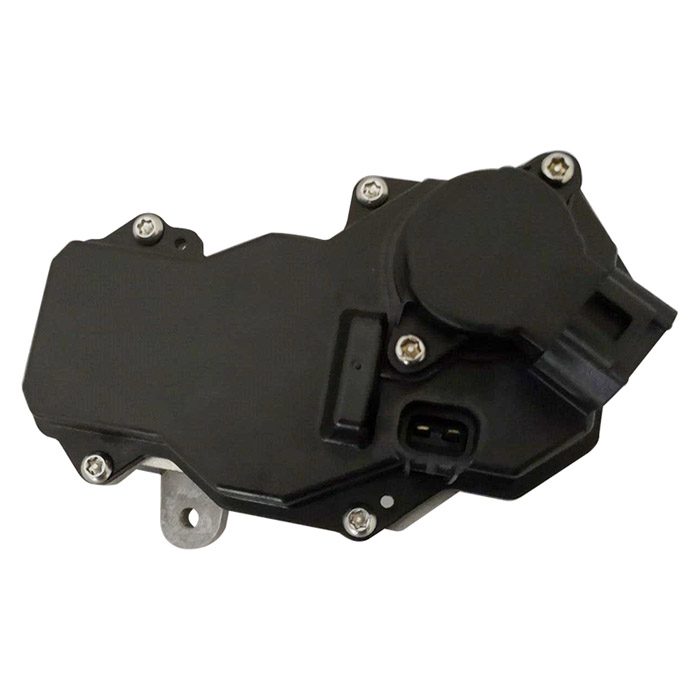 AND, for a full list of the Stepper Motors we supply at the best price PLEASE CLICK HERE.
If you have any other query on matching turbo parts for your vehicle, please contact our sales support on: 0490 059 316.