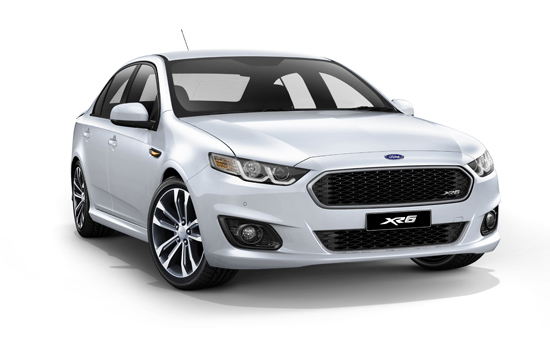 Looking for a Ford Falcon XR6 Turbo for Sale..read on & avoid the pitfalls
.
The last Falcon rolled off the factory line in 2016, ending over 50 years in production.
But of all those years, 2002 was a good year for future used car buyers in Australia. It heralded the launch of the Ford Falcon XR6 Turbo, a model that would remain in production for many years after.
So Ford Australia had made a financially accessible, family sedan that could cart the kids and their gear around, or give dad some cheap thrills when nobody was looking.
We can now thank Ford even more for the legacy of that popular production. Namely, in a vehicle that still delights in performance, reliability and even more so, in the hip pocket!.
This, even so near 20 years, since the first XR6 Falcon appeared on the market.
And as this model has aged, it has not tarnished much in terms of its 'bang for buck'. In fact, many will argue that its value for what you get, has increased significantly over the years.
Prices for a used Ford Falcon XR6 continue to drop, despite its reliability, ease of maintenance and performance even in its sunset years.
The heart of the XR6 Ford Falcon – the Turbocharged Barra 4.0L
Performance is thanks to the Barra 4.0L DOCH VCT petrol engine.
And to make things just that little more exciting, the stock turbo for XR6 (a Garrett) Ford Falcon XR6 turbocharger, once bolted on, produces around 240 kilowatts / 320 hp.
What to look out for in a Ford Falcon XR6?:
Well, in a nutshell:
1) Brakes, 2) Suspension, 3) Transmission Cooling, 4) Turbocharger Oil Feed.
Luckily the 4.0L turbocharged Barra engine is a robust beast. And whilst a bit thirsty around town, it's a cheap power-plant to maintain and service.
The original Garrett GT3582r XR6 turbo that came with this model does have a fault that can cause turbocharger failure.
For further information on the GT35 Turbocharger, see separate article under point 4) below.
1) Brakes:
Considering this vehicle weighs only a few hundred Kg under 2 metric tonnes (and can generate speed), the brakes are inadequate.
Just about all BA Falcons of any age, will shudder under brake load. The braking system is also prone to overheating, and brake fade as a consequence.
So consider upgrading the brakes.
If not going down the upgrade route the trick with the brakes, is to find which of the several factors possible, are causing the shudder.
If it's a vibration you can feel through the steering wheel, it might be worn front wheel bearings. Or it could be out-of-balance front wheels.
Ok, easy enough.
However, vibration on braking (not felt through the wheel), found commonly on the XR6 Ford Falcon, might be a few things:
– Rotor surface contamination:
The heat these brakes produce under consistent load, may combust materials in the system and cause surface contamination.
Check working surfaces for contamination.
If found, use 100 – 150 grit sandpaper to remove contamination. Move around rotor disc with rubbing lines perpendicular to the hub, which will create a cross-hatch pattern around the disc.
– Warped Rotor:
Once again, heat is the #1 cause of actual rotor warp. Make sure it really is warped before you bother getting it machined. Try checking & removing surface contamination first (as above).
2) Suspension:
By nature of design, the XR6 Ford Falcon is pretty tail-happy, and will drift under high speed cornering. But if you are experiencing rear end motion whilst driving conservatively and a knocking sound, then rear bushes might be worn.
And the parts called Control Blade Bushes are easy to replace. Also, they are only a couple of hundred dollars a pair.
3) Transmission Cooling:
The original cooling system is prone to failure, allowing water from the radiator into the transmission.
Water in the transmission will kill it pretty quick.
It's recommended that an aftermarket transmission cooler be installed.
4) Turbocharger Oil Feed:
The oil feed pipe filter for the Garrett turbo XR6 engine GT3582r Turbochargers can become blocked causing turbocharger failure.
So if doing a BA XR6 turbo upgrade, it's advisable to at minimum have the oil feed ultrasonically cleaned, or better – replaced.
You can find more information on this Falcon XR6 GT3582r Barra Turbo Problem here.
Hope this helps in your quest to find a Ford Falcon XR6 Turbo for Sale.