4JJ1 Turbo Upgrade – Isuzu / Holden
Why is the Isuzu 4JJ1 Motor a good upgrade candidate?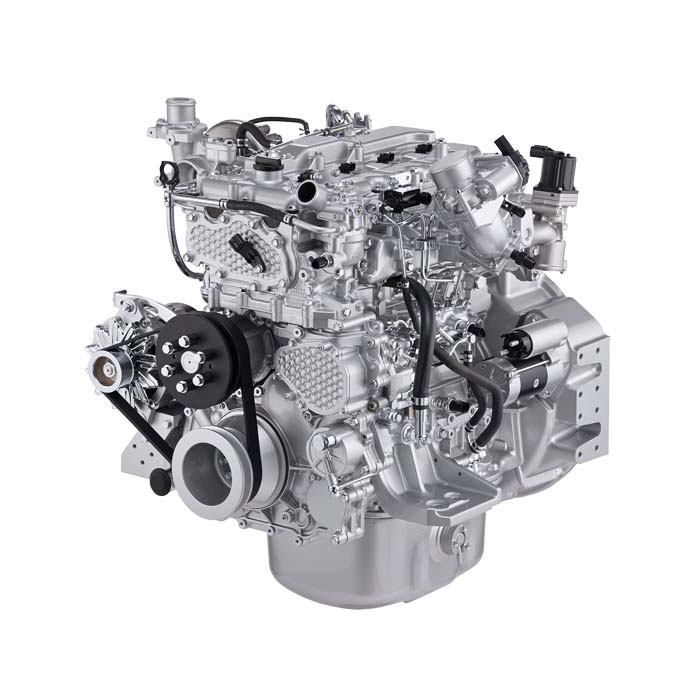 The 3.0L Isuzu motor is an ideal candidate for 4JJ1 Turbo Upgrade. The engine is essentially a de-tuned truck engine.
And they run this same motor in the Light duty ELF truck. This leaves space for upgrading performance, without really having to replace vital internals with heavy duty replacements.
In fact, on stock internals 500HP is not out of the question, but you might be pushing reliability at around this point and beyond.
And this speaks volumes about just how strong this motor really is, straight off the factory line.
Factory power sits at around 160HP.
But good gains in torque and power can be expected with a few mods.
Main modifications to get extra power:
1) 30% Injectors
2) Re-mapped ECU
3) High Flow Turbocharger
The vehicle already has a 2.75″ factory exhaust, so unlike many other mid-range diesels, the D-Max / Rodeo wont benefit much from going to a 3″ exhaust.
1) Injectors:
Injectors are an important part of performance in diesel engines. The 4JJ1-T stock injectors will work ok to around 200HP max.
and if you are installing a 4JJ1 aftermarket turbo upgrade, then 30+% injectors are the way to go.
So these injectors themselves can add 50HP, bringing the engine to around 200HP.
2) An ECU re-map:
A remap of the stock ECU is probably ok for most applications. But you also have the option of a tune-able, replacement aftermarket ECU for even more power & economy gains.
3) Turbocharger Upgrade:
The Factory turbo at most can make around 180HP.
Add a 4jj1 bigger turbo, such as a high flow upgrade, and an extra 100hp can be found.
We stock a few options for very affordable upgrade 4jj1 turbo replacements.
The quality of our aftermarket 4jj1 aftermarket turbos are near-OEM.
So perhaps you will end up with 300HP, more torque and the same reliability with minimal outlay.
It almost makes you want to go out and look for a 4jj1 turbo engine for sale, just to have a play!.
If you have any other query on 4JJ1 Turbo replacement upgrade turbochargers for your vehicle, please feel free to contact our sales support on: 0490 059 316.