Our team are skilled in matching the correct aftermarket Turbochargers and parts to your vehicle. We can do this at a fraction of the cost of a typical OEM unit. And we back our products with our exclusive 24 Month Warranty!.
Turbochargers Plus
Australia is open
7 days a week online.
We service all Australia (and NEW ZEALAND) with affordable pricing on all parts we sell. On special request we can also ship to other countries, so please don't hesitate to contact us.
Available Turbocharger Products.
We specialise in factory replacement aftermarket parts at the best price and with Warranties of up to 24 Months. We cover replacement turbos for the most common vehicle makes in Australia, New Zealand and overseas. including:
Turbochargers suitable for Toyota
Turbochargers suitable for Nissan
Turbochargers suitable for Holden
Turbochargers suitable for Ford
Turbochargers suitable for Mazda
Turbochargers suitable for Isuzu
Turbochargers suitable for Volkswagen
Turbochargers suitable for Hyundai
Turbochargers suitable for Audi
Turbochargers suitable for BMW
Turbochargers suitable for Mercedes
We also have an extensive range of aftermarket Turbocharger Actuators. Call us on: 0490 059 316.
Why Choose Us?
Our turbochargers (excluding Stage 1 Turbos), are backed with a 24 Month Warranty.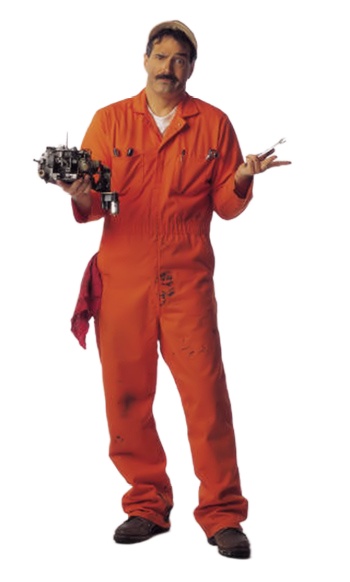 You can be assured that what we sell, is backed by our dedication to providing the correct parts for the best price and with the best warranty available anywhere.
Customer Service
We make parts affordable by selling direct and online. So no costly middle-man or expensive sales commissions or infrastructure. But we are still able to offer advice and guidance on your purchases. We can help you get the correct part for the correct application via phone or email.
24 Month Warranty (12 Months for Stage 1 Turbos)
And we offer an unparalleled 24 Month Warranty (excluding Stage 1) on our turbochargers.
Fixed the turbo problem myself. If you have a diesel Volvo and no power I would definitely try a new actuator from these guys. Turned up express post to regional NSW only 2 days after ordering. Part appears OEM quality. Also similar price to an overseas one without the delay. Deserve the 5 stars
Charlie Harris
11/02/2021
Brought an old XR6 Ford Falcon with a stuffed turbo, and bolted a new billet upgrade on. All good so far.
Dont know much about turbos, but they were able to provide some good advice on the problems with my Land Cruiser and it saved me a bundle. My mechanic told me would need the whole turbocharger replaced and so did Toyota, but they were confident it was just a actuator problem, and they were right. Thanks for your help.
Upgraded the old Garrett in a Nissan ZD30 Patrol to an aftermarket stage 1 high flow turbocharger and have been stoked with the extra power I'm getting now
Alexander Brown
08/02/2021
My Hyundai iLoad needed a new turbocharger, which apparently isn't unusual, and got it from Turbochargers Plus, very happy with the price and performance
Great product and great service, can recommend them.
Wow, got the Hilux upgrade turbocharger from these guys at Turbochargers plus, delivered from Gold Coast in a day. Installed and immediately noticed the difference. Better than the original OEM Toyota turbo, and costs less than half the price and double the warranty to boot! All good, thanks guys.
For any inquiries we can be contacted on: 0490 059 316. (Overseas: +61 490 059 316)